Haug Partners is proud to support the BBA's mission to advance the highest standards of excellence for the legal profession, facilitate access to justice, and serve the community at large.
John C. Dougherty, the managing partner of the Boston office said, "We are delighted to sponsor the BBA. The quality of BBA's programs, and the commitment of the BBA and its members to advancing the profession, encouraging continued learning, and supporting our communities reflects the best traditions of the bar."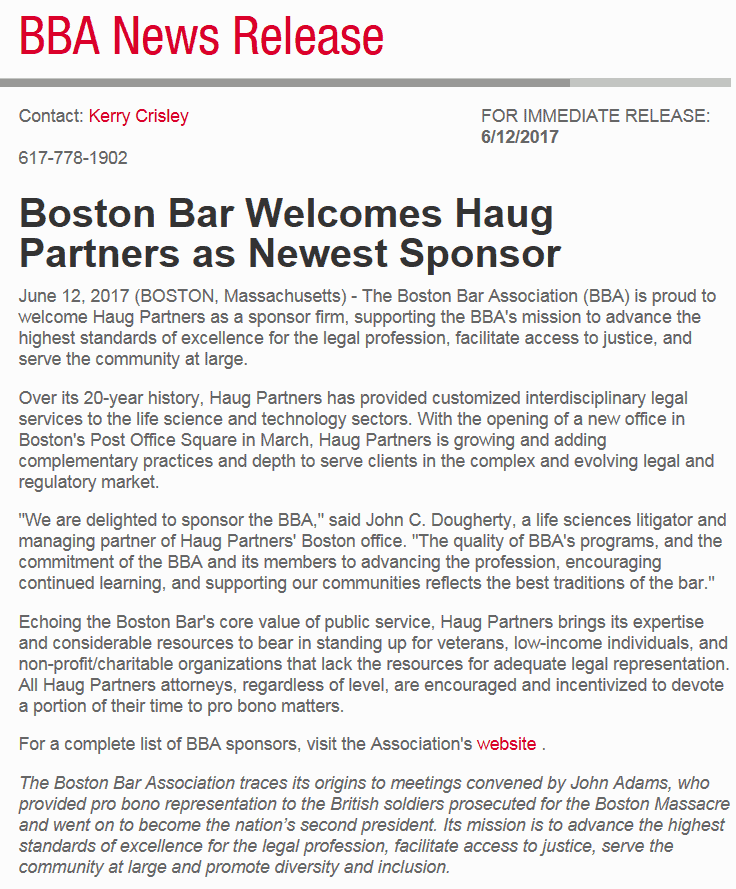 To see the press release, please click here.