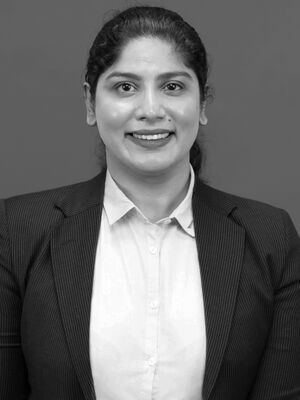 Nisha Gera is a rising 3L at UNH Franklin Pierce School of Law, where she co-founded Patent Law Forum, a student body focusing on recent developments in patent law. Nisha received her Master's in Biotechnology from Jaypee Institute of Information Technology, India and holds an LL.M in IP from Munich Intellectual Property Law Center, Germany. Nisha chose Haug Partners because of the firm's highly regarded specialization in life science litigation. Apart from patent litigation, she is interested in practicing Antitrust law and FDA law.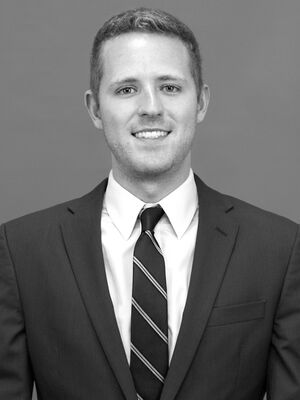 Michael Harris graduated summa cum laude from Sacred Heart University in Fairfield, Connecticut, where he obtained his Bachelor's Degree in Biology. During his undergraduate years, Michael assisted on a number of research projects, including a study of the development and progression of the neurodegenerative disease Spinocerebellar Ataxia within the Department of Pharmacology at Yale University School of Medicine. He is currently a rising third-year law student at Boston College Law School, where he serves as an Editor for the Boston College Intellectual Property and Technology Forum. Michael chose Haug Partners LLP for its team of talented and knowledgeable attorneys, and the Firm's expertise in the pharmaceutical industry. In his free time, Michael enjoys going to the beach, trying out new restaurants and breweries, and going for long walks with his dog.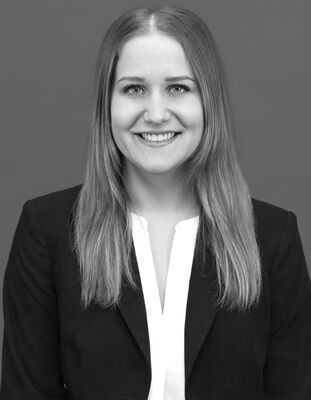 Audrey Sparschu is a rising 3L at Boston College Law School, where she serves as an editor on two journals. Prior to law school, Audrey earned a B.S. in Biology from the University of Michigan and spent several summers doing patent prosecution work at an IP firm in Michigan. Audrey chose Haug Partners because she wanted to gain patent litigation experience while putting her passion for biology to use. Outside of work, she enjoys reading non-fiction, playing jazz piano, and trying many of New York's pizza places.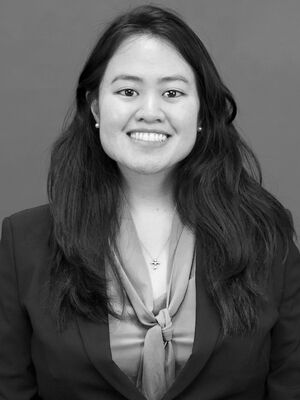 Kim Vo is a rising second-year at Notre Dame Law and a member of the Intellectual Property Law Society. Kim holds a M.S. in Environmental Science and Engineering and a B.S. in Biochemical and Chemical Engineering from Colorado School of Mines. Prior to law school, she worked as a chemical process engineer for CH2M Hill in Denver, Colorado. Kim chose Haug Partners because of the firm's specialization in patent litigation and for the down-to-earth people she met at the firm. Outside of work, her interests include completing her bucket list of hiking all fifty-three fourteeners in Colorado, cheering on the Fighting Irish and the Denver Broncos at football games, and experimenting with different recipes from around the world.