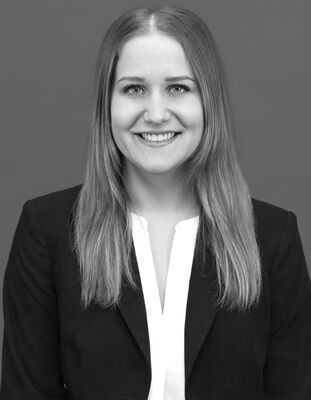 Audrey Sparschu is an associate in the New York office of Haug Partners where she focuses on pharmaceutical patent litigation, patent prosecution, and trademark counseling. Prior to law school, Ms. Sparschu earned a B.S. in Biology from the University of Michigan. During that time, she spent several summers working at an intellectual property law firm in Southfield, Michigan, where she worked predominantly on mechanical and chemical patent prosecution matters. During law school, she served as a writer on the UCC Reporter-Digest and an editor on the Intellectual Property and Technology Forum.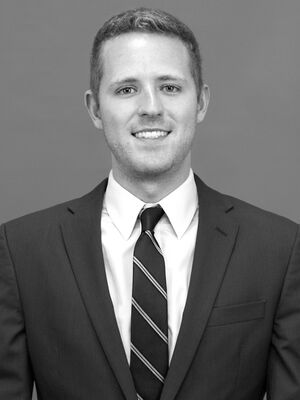 Michael J. Harris is an associate in the New York office of Haug Partners, where his practice focuses primarily on intellectual property litigation. As a law student, Mr. Harris gained in-depth knowledge of U.S. intellectual property law, as well as practical experience in patent litigation and prosecution. His background in the life sciences, including participation in numerous research projects, complements his knowledge of the law, and allows him to effectively tackle the complex legal issues facing his life science clients.
Michael graduated from Boston College Law School, where he served as a writer and editor for the Boston College Intellectual Property and Technology Forum. He also participated in the New York Pro Bono Scholars Program, allowing him to spend his final semester of law school doing pro bono work with the Microenterprise Project at Volunteers of Legal Service. Prior to starting law school, Michael graduated summa cum laude from Sacred Heart University, where he received his Bachelor's Degree in Biological Sciences. As an undergraduate student, Michael participated in multiple research projects, including a study of the development and progression of the neurodegenerative disease Spinocerebellar Ataxia in the Department of Pharmacology at Yale University School of Medicine.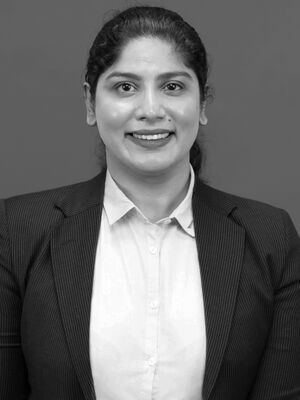 Nisha Gera is an associate in the New York office of Haug Partners where she focuses on intellectual property litigation. Nisha received her Master's in Biotechnology from Jaypee Institute of Information Technology, India and holds an LL.M in IP from Munich Intellectual Property Law Center, Germany. Her Master thesis was focused on patenting of human embryonic stem cells in Europe. Prior to law school, she worked in Access to Medicines campaign for people with HIV, HCV and Tuberculosis at the oldest legal aid in India. She was also a visiting researcher at the Max Planck Institute for Innovation and Competition in Germany where she was studying the effects of voluntary licensing for life saving drugs.
Ms. Gera graduated from University of New Hampshire Franklin Pierce School of Law with a certificate in Health Law and Policy. At law school, she co-founded Patent Law Forum, a student body focusing on recent developments in patent law.